Tessa
Hi! I'm Tessa, a black and white border collie. I love playing frisbee, swimming, learning and performing tricks, spending time with my family and playing with my dog friend, Jak.
I am well on my way to becoming an amazing frisbee dog and canine freestyler. I love learning new tricks, especially hard ones. I currently know over 50 tricks! Click here for a complete list of all of Tessa's tricks.
If you want to see movies of my tricks, visit ClickerPets YouTube channel.
Thanks for stopping by! I have to go play frisbee now.
Tessa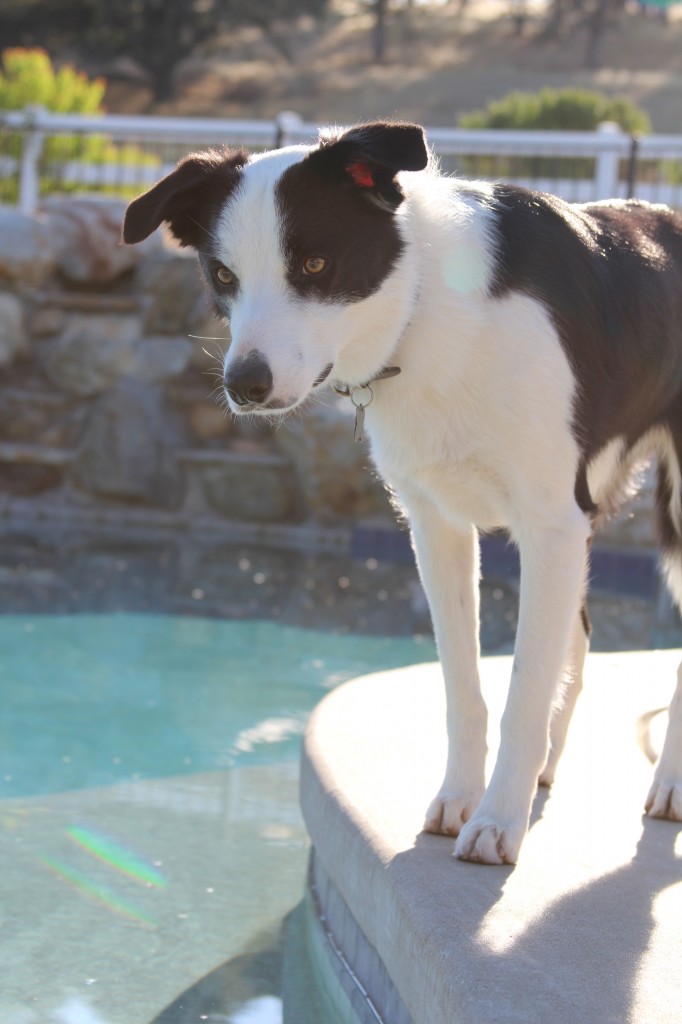 ---
One Response to "Tessa"