Luna
My name is Luna Rachel Eclipse and I'm a little Nigerian Dwarf goat. I'm very friendly and I love people, especially children. I live with my daughter, Stella, and Lia the horse. We live in the pasture together and spend most of the day eating grass and hanging out in the shade when it gets hot.
Just like Lia, I'm learning tricks through clicker training. My favorite treats are graham crackers, dried cranberries, and Cheerios. I learned targeting but I haven't been trained anything else in a few months. My owner says that I'm smart so hopefully she will train me more tricks soon.
Thanks for visiting my page!
~ Luna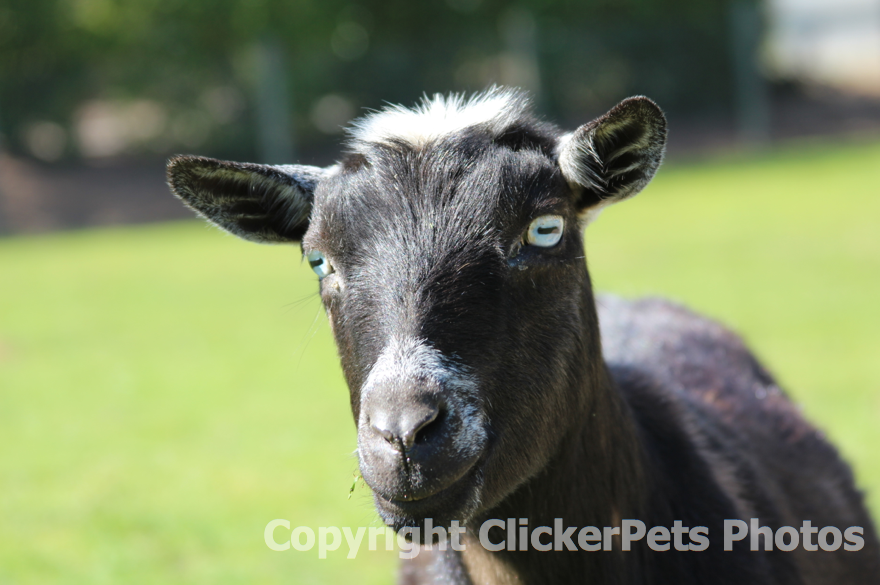 ---