Lia
Hi! I'm AbsalutelyBriliant, but you can call me Lia. I'm a 17 year-old Arabian horse and I love carrots. I live out in a green pasture with my goat friends, Luna and Stella. I like face rubs, treats, exploring the trails, and hanging out with my people.
I love my Clicker Training trick sessions. My owner says it makes me a totally different horse. Right now I am learning tricks with target training. I've learned to follow the target all the way across my pasture, back up, and stretch my nose up to touch the target.
Someday I want to be a horse actress in movies. I don't have any trick videos on YouTube, but I will soon.
Thank you for visiting my page.
Carrots,
~ Lia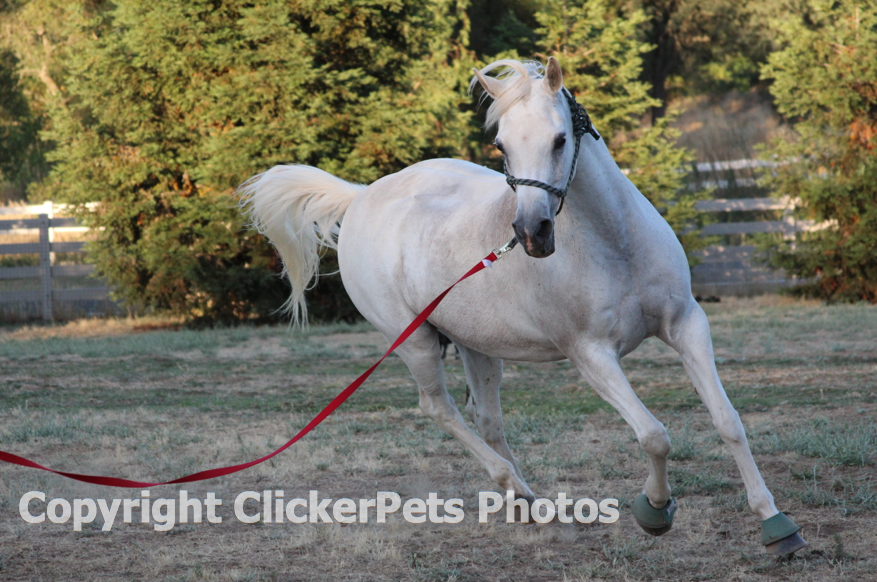 ---