Prep time: 15 minutes
Cook time: 20 minutes in refrigerator
Makes 8-10 cookies
Ingredients:
2/3 cup rolled oats (approximately)
1/2 cup coconut oil
1 tsp honey (optional)
A handful of dried cranberries (optional)
Instructions:
Melt the coconut oil in the microwave.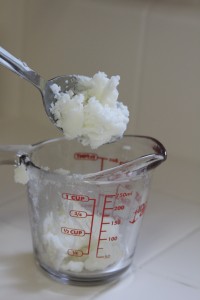 Add oats and stir. You may need to add more oats if the mixture is still very wet. It should be slightly pasty.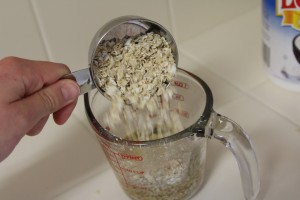 Add honey and/or cranberries if using. Let the mixture sit for about 5-10 minutes. Form into balls, set on a plate lined with wax paper. Refrigerate for 20 minutes or until firm.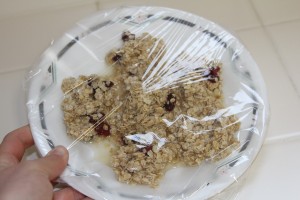 These treats can be fed to horses, dogs, goats… just about any animal!
Note: You can make this recipe into a bar. It is easily broken or cut.
Coconut oil – the health benefits
Coconut oil is a tropical oil that is solid below 76ºF (24ºF) and liquid at temperatures above 76ºF. Coconut oil has many health benefits to pets. It is a natural anti-parasite, it promotes healthy skin, hair/fur and hoof/nail growth. Coconut oil is great for an animal's digestion and helps the animal absorb nutrition.
Dogs
– Good for teeth, can be used as toothpaste
– Great for fur, adds a shine to the coat
– Reduces allergic reactions and improves skin health
– Can work as a natural parasite repellant
– Help overweight dogs lose weight
– Reduces or eliminates bad breath
– Improves digestion and nutrition absorbtion
– Can prevent or control diabetes
We give our dogs a little less than a TSP of coconut oil in their breakfast everyday. Their coats are shinier and smoother now. We also give Lia, the horse, coconut oil and have noticed many good changes in her coat, skin and hooves.
---